Words of wisdom
Methuselah's Gift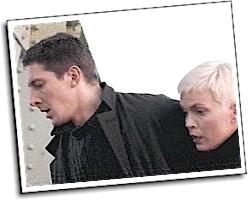 If there's even one chance that I can save her, then I have to try.
You think it takes courage to do what we do? Face another immortal with a sword knowing only one of you will live? You try being her! You try living one year knowing that your time is running out, knowing that when it comes to the final fight, however much you train, whatever tricks you have — you still lose! That's the way it is for them. There's so little time for them to see anything or do anything.
Nathan Stone: [about to behead me] I take no pleasure in this.
Me: Cut clean.