Words of wisdom
Through a Glass Darkly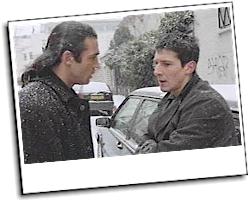 Me: You should be more paranoid...
Duncan: You don't trust anybody, do you?
Me: I find it safer not to make a habit of it, no.
Duncan: I never know when you're kidding.
Me: Part of my charm.
It's a human trait — remembering things the way we wish they'd been. We rewrite history so that we can live with it.
What do you expect? The Watchers are the Immortal FBI? We have lives to live, okay?
We all have things in our past we wish we hadn't done. I know I do.